Complex High Net Worth Divorce Attorneys in the Bay Area
Protecting and Untangling Your Financial Legacy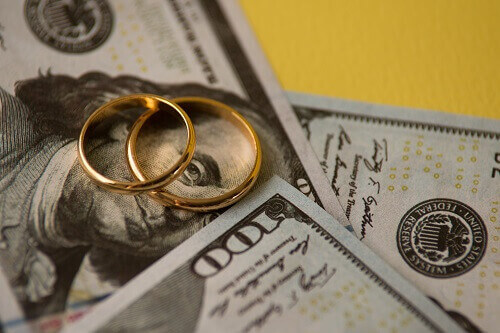 Divorces come in all shapes and sizes. Some divorce cases are simple and involve very little assets and property. Sometimes, in high net worth divorce there are significant assets, but the case is still uncontested and can be easily resolved. But most high asset divorces are complex and you may need the support of a family law attorney.
The financial legacies of high net-worth individuals involve more complicated legal questions when it comes to the division community property, or the division of assets due to tax implications, trusts, or restrictions on transfer of assets.
If you are interested in retaining our Firm or would like to obtain more information, please call us at 707-690-9350 and
ask for our intake paralegal
.
Protecting Wealth During Divorce
At Blevans & Blevans, LLP, we specialize in representing high net-worth clients throughout the Bay Area facing all types of family law issues. We do so primarily in two different contexts:
Protection against the financial implications of divorce through premarital or postnuptial agreements; and
Working with you and your team of professionals (estate planners, business counsel, managers, tax advisors) in divorce proceedings.
Divorces involving high net-worth clients involve unique issues, particularly those pertaining to property division, spousal support, and child support. High net worth custody cases are equally as complex.
Our high asset divorce attorneys are knowledgeable in how the following can affect a high asset divorce case:
Passive interests
Trust distributions
Family gifts
Compensation structures
Phantom income
Our Bay Area high net worth divorce lawyers also assist clients with high net worth child support cases, since the needs of a child are often satisfied with significantly less money than a high-income earner has the ability to pay.
Minimizing the Tax Implications of Divorce for High Asset Clients
For some clients, generational wealth preservation and tax minimization strategies can be upset by the consequences of divorce. We often assist clients in finding and negotiating unique out-of-court solutions that allow for your children to reap the benefit of your legacy, while ensuring both spouses have appropriate and adequate access to funds and property during their lifetimes. Divorce that deals with high net worth can end up being complicated without legal assistance. Capital gains taxes, retirement funds, and some parts of a personal business could be at risk.
If you are a high net-worth individual in the Bay Area who is contemplating marriage or divorce, or if you have significant assets and wish to clarify your financial rights before or after marriage, we bring extensive experience to these high-net worth divorce and marital planning issues.
Contact Blevans & Blevans LLP online or call us at 707.690.9350.